It is our pleasure to announce that on 25th April 2022 in order to expanding our business and starting operation, our Japan brand VIETIS Solution Co., Ltd has moved to the following address: Nihonbashi TEC Building 7F, 3-3-10 Nihonbashi, Ningyocho, Chuo-ku, Tokyo 103-0013, Japan. Same day, we organized a party in celebration for the new office opening.
The purpose of this office relocation is to respond to the increase in the number of employees as well as business expansion. The new office may improve work efficiency in a new environment for engineers and back office employees in Japan.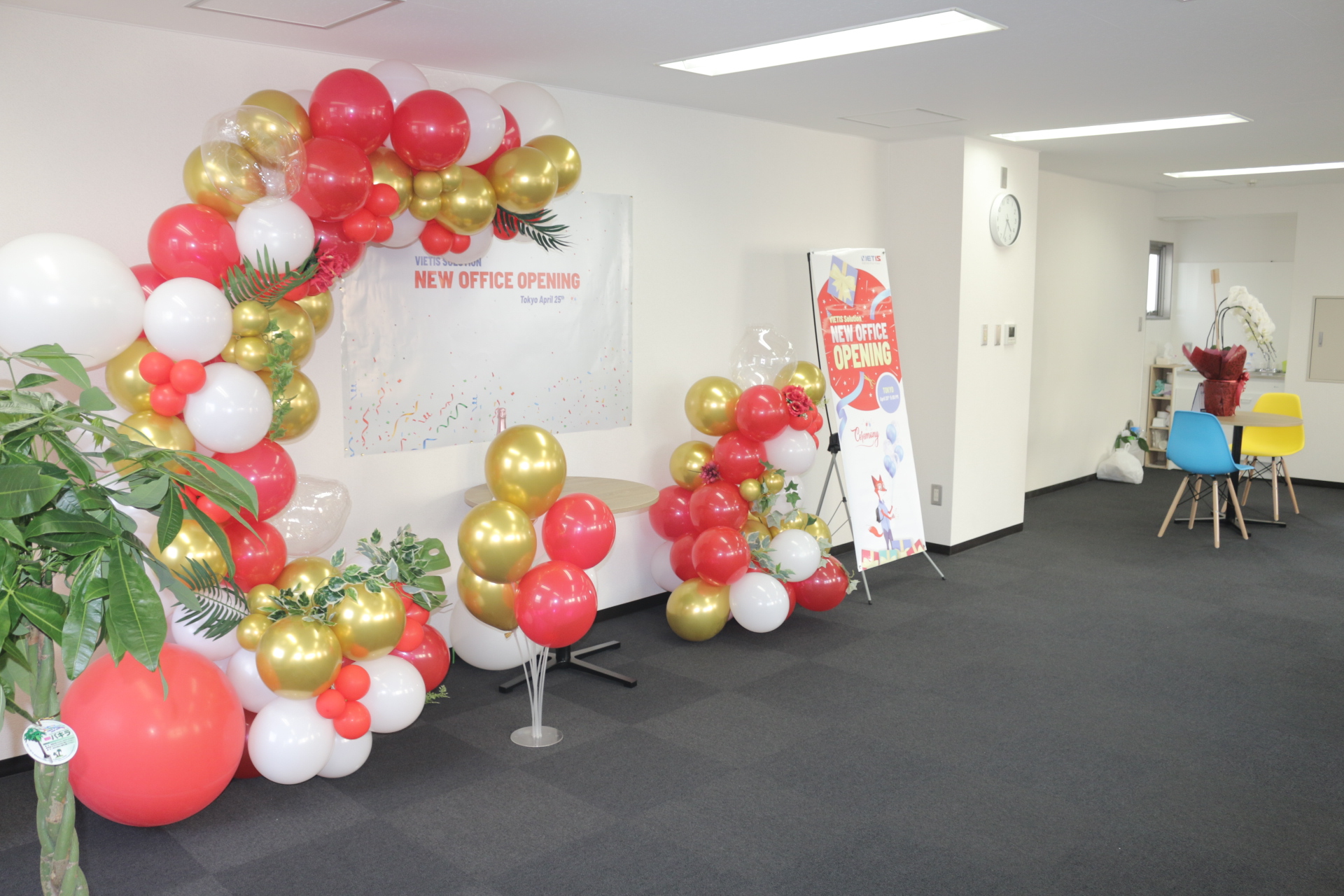 New PC desks, meeting spaces, private meeting rooms, and free working spaces with totally refreshing layout was arranged. By combining and utilizing spaces that suit the needs of employees, it is possible to create an environment that suits each individual's work style.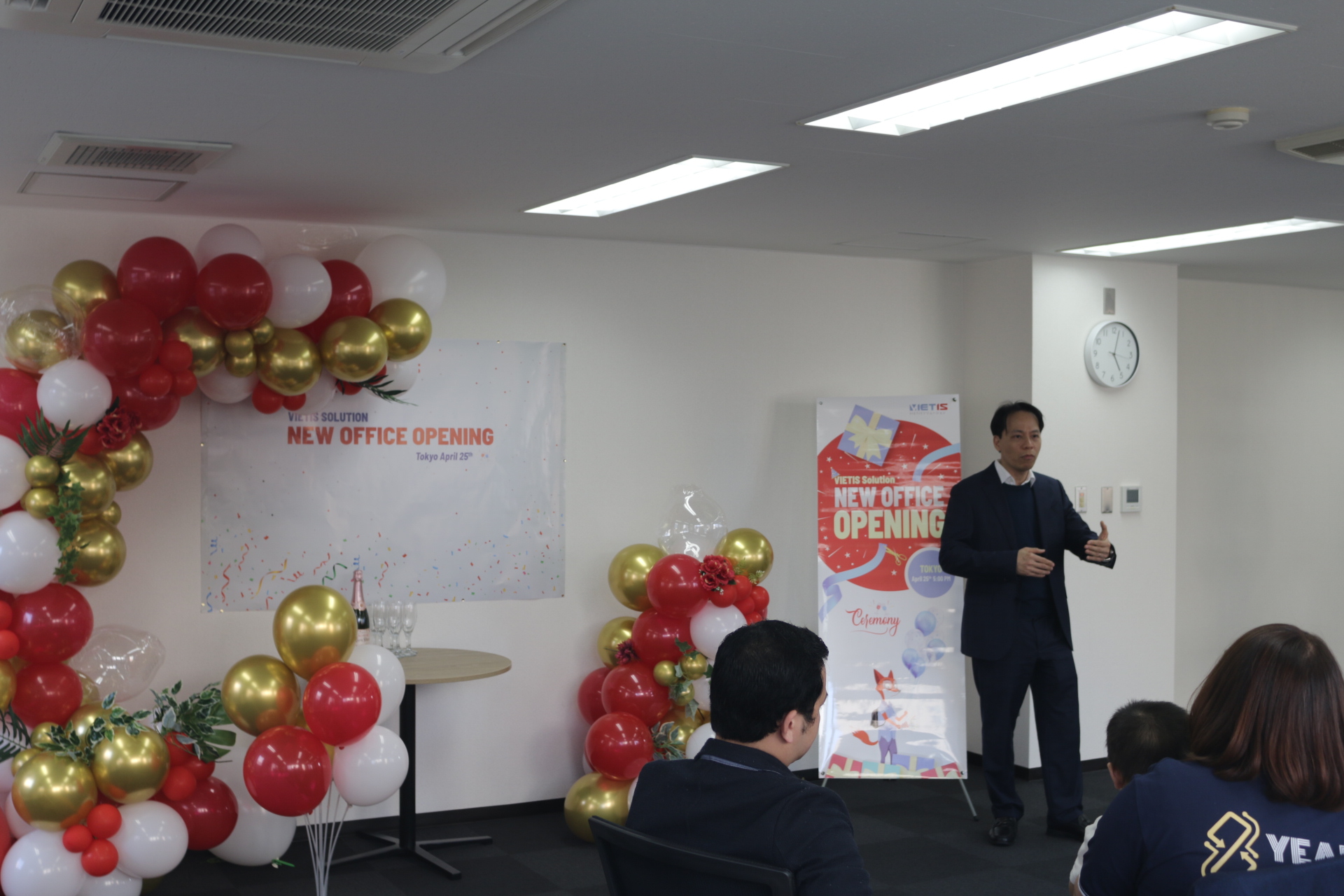 On purpose of attending the new office opening event, our President Dang Dieu Linh, and our Japan brand representative Nguyen Ngoc Tan were flight from Vietnam to joined. Besides, they gave speech about company's business vision and shared the gratefulness to employees.
Our new facility offers us the opportunity to better serve our loyal customers and work with our valuable business partners. We look forward to continuing to serve your needs and work with you at our new location.