Each of us has our own season to love and to remember. But I believe that for anyone who has lived and worked in Hanoi for a long time, autumn is always a season that brings the most anxious and wistful emotions. Autumn with sunny colors is heartbreaking, there is a cool breeze, gently playing on the hair. Autumn Hanoi always seems to have its own ways to charm people, so that anyone who goes far away will miss it!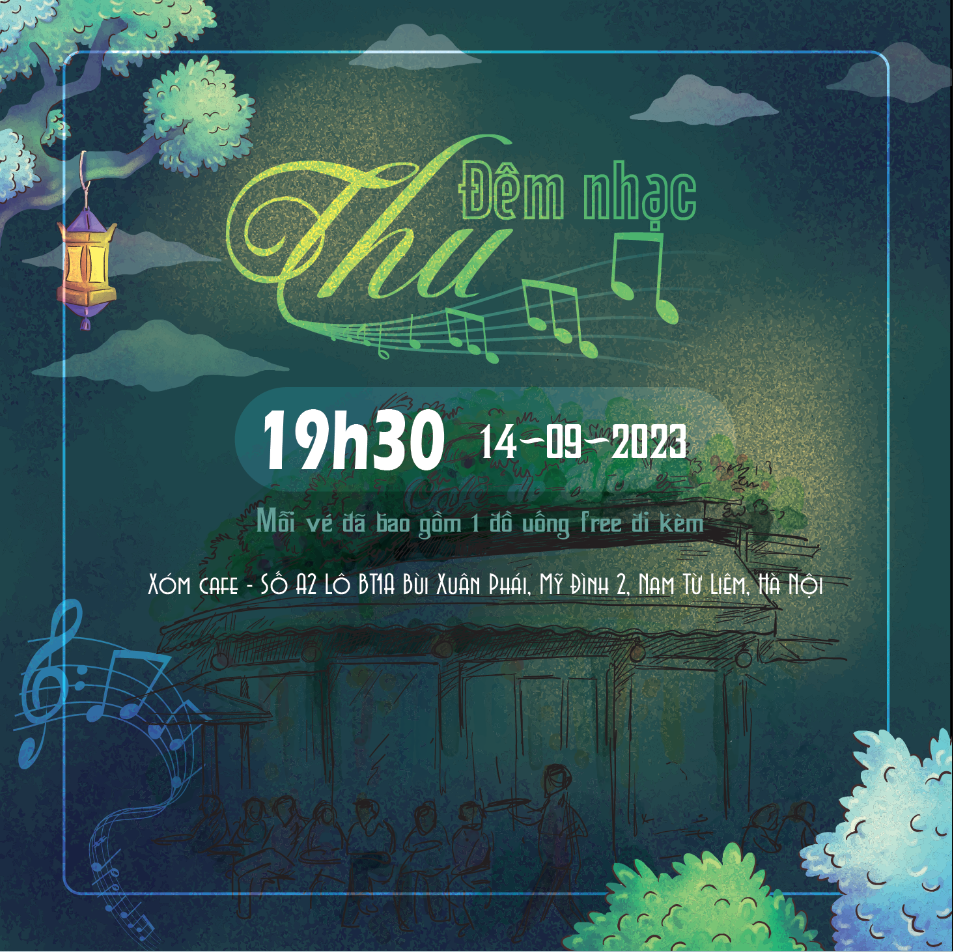 Autumn makes people remember stories that should not be remembered, remember people who have wanted to forget or have been carefully packed in a drawer named memory for a long time.
So it would be a mistake not to "date" each other in Autumn.
VietIS invites you to a music night called "Thu (Autumn)", which promises to be a chill stop for VietIS members as well as dear friends of the VIS family.
"Thu (Autumn)" – is an exchange music night exclusively for VietIS-ers, expected to be held from 7:30 p.m. on September 14, 2023.
Next to a slow-dripping cup of coffee, watching the people rushing by, we will tell you the story of "Autumn" with music through 3 chapters:
Chapter 1: Autumn colors
Chapter 2: Autumn and her
Chapter 3: Autumn of nostalgia
What does the "Autumn" music night promise to bring?
Leaving behind deadlines and work, hustle and bustle, the concert will:
Taking the audience through exciting, deep emotions with youthful musical melodies from the band and great voices of VietIS.
Special guests will be revealed, stay tuned
Attractive drink menu from the cafe – where the music night is held
Surprise gifts from now until the show night
Feel free to chat and exchange music with our dear colleagues
And especially this will be the night where selected confessions will appear on stage
Music-loving souls, come and join VietIS to enjoy a night of "Autumn" music!