VIETIS Corporation, which was founded in 2009 and officially started in 2013, celebrated its 7th anniversary on May 15, 2020.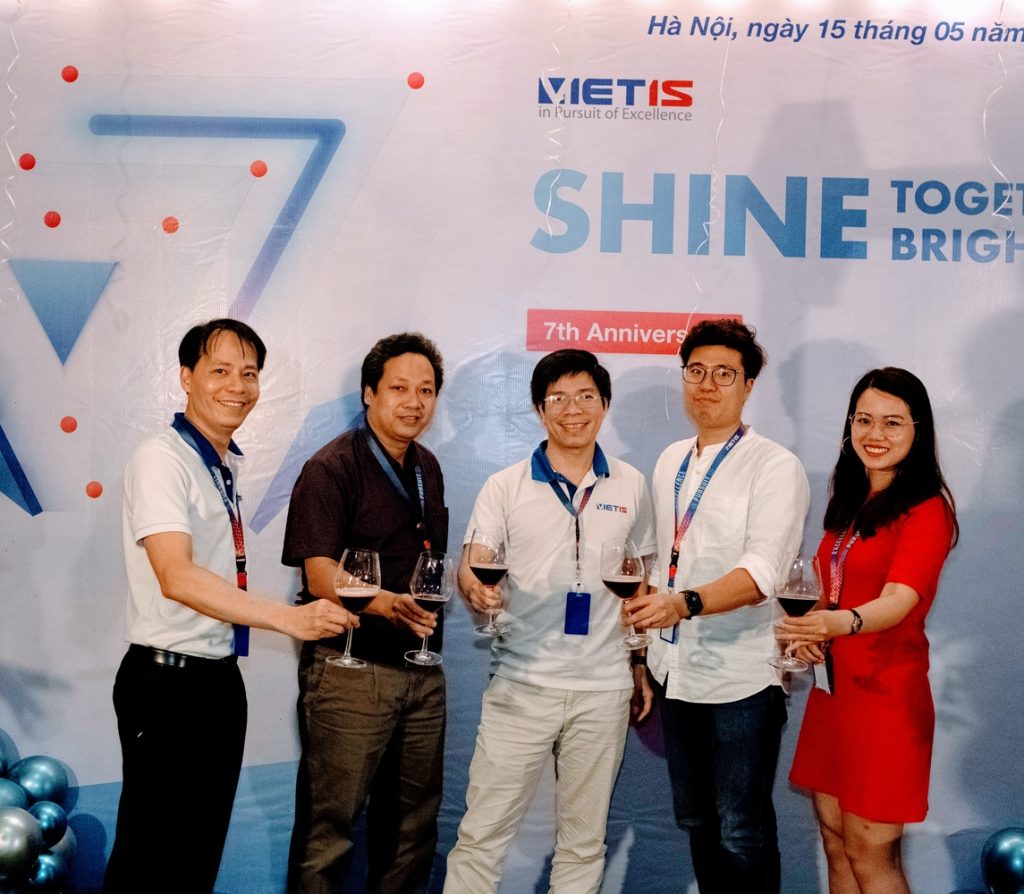 During seven years, VIETIS Corporation's staff tried their best to work and go through difficult times together. Carefully handling each project from customers made various achievements and new technologies were born, and staff gradually grew up.
All staff have had unforgettable memories thanks to the company culture, company trips and team building activities for seven years.
Mr. Dang Dieu Linh – Chairman of the Board of Directors, emphasized that VIETIS Corporation's vision has not changed at all from the initial business until now, and we will further expand offshore development (ODC) and contract business toward Japanese companies. It was an anniversary day that all staff in company bonded together to deliver smiles and optimistic atmosphere to satisfy our customers.
We would like to express our gratitude and appreciation to our valued customers. We look forward to continue working with you.