It can be said that the most anticipated event of the year at VietIT is the summer company trip. There will be two annual company trips: a summer trip and a winter trip.
Unfortunately in 2020, the world is severely affected by the coronavirus. VietIS is no exception, but thanks to the hard work of each employee, we can progress forward gradually.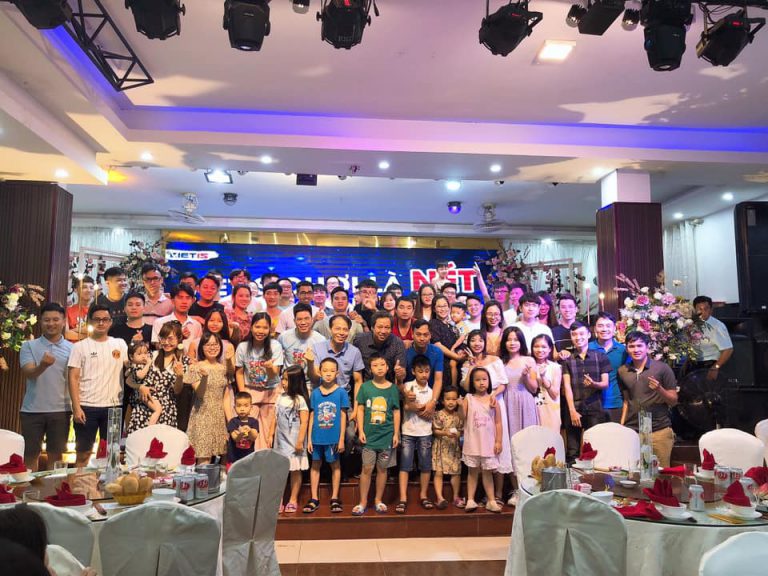 Due to the corona's influence, we were unable to travel abroad this time, so we went to Ha Long Bay, first listed as a UNESCO World Heritage Site in 1994. We all spent our leisure time on a beach and onboard of a (5 ★) cruise ship on a 3-day, 2-night tour.
We both enjoyed fresh seafood and joined a team-building activity at Ha Long Beach. We spent time talking happily about topics other than our daily work. Therefore, there was an event called Gala Dinner in the evening, where the chairman of the board of directors shared with employees about VietIS' vision and future challenges. Everyone sympathized and tried to work together to overcome these difficult times together.He also said that he would like to expand the scale of company trips for the next year and the year after next to make it even more enjoyable.
The relationship among employees is further strengthened at each company trip, and it is becoming a strong corporate culture.It will be a great motivation for employees~