From a startup with only 10 employees in a small office of a few dozen square meters in Trung Hoa Street in 2013, after 10 years of establishment and development, VietIS has achieved certain achievements, becoming a well-known enterprise in the field of providing software development services for the Japanese market, being remembered by many Japanese customers, and loved by many generations of employees.
"Every step of walking on roses, the feet are also painful because of the thorns…". There is no easy journey to success, no glory without sweat and tears. VietIS is proud of the 10-year journey, proud of the achievements and failures along the way. With the slogan "10 years – Change for Growth", VietIS people also believe that with the mindset of change and innovation, VietIS will achieve more success in the next milestones.
Birthday gift for employees
10 years is a very special milestone in the development journey of VietIS. To celebrate the new age, and at the same time to send deep gratitude to the people who have been accompanying, standing side by side, contributing their energies to the development of the company, beautiful gifts have been sent to VietIS-ers. Let's look back at the countless emotions "from liking to loving, then to deep love" of VietIS family members on the eve of their 10th birthday.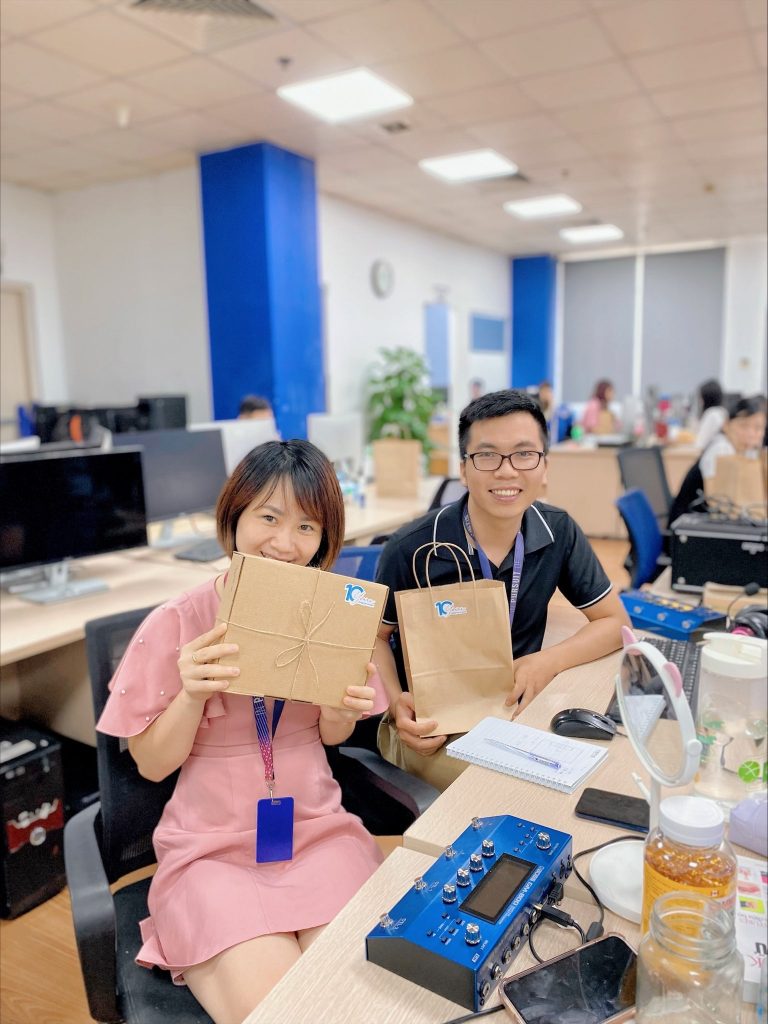 The gift is a book of memoirs created by VietIS employees themselves and a new uniform.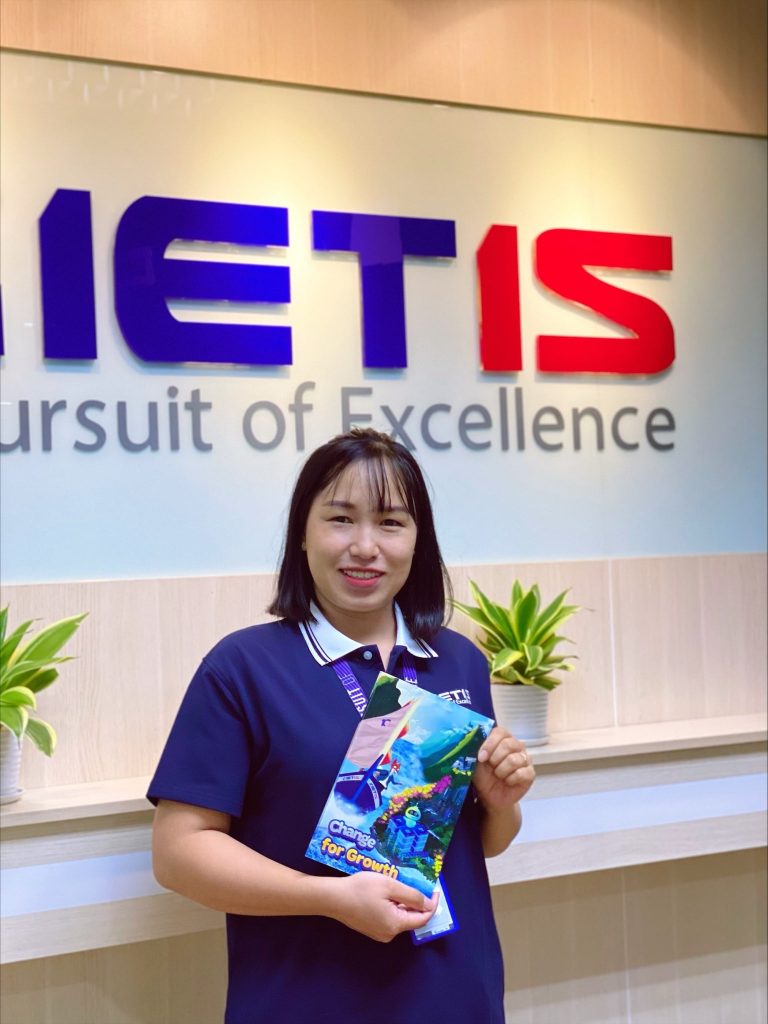 Gala Dinner – Party of youth
Last July, VietIS organized a summer vacation for more than 130 employees and their families at Lang Co beach, Hue – which is known as the most beautiful beach on the planet. The highlight of the trip was the Gala Dinner with VietIS' Got Talent and Pool Party.
VietIS' Got Talent is VietIS' annual program, where each employee can show his or her other talent in front of familiar colleagues. This year, the stage of VietIS' Got Talent attracted well-prepared performances in terms of content and performance. The performances on the stage were like thanks and congratulations to the company that successfully reached the first 10-year milestone.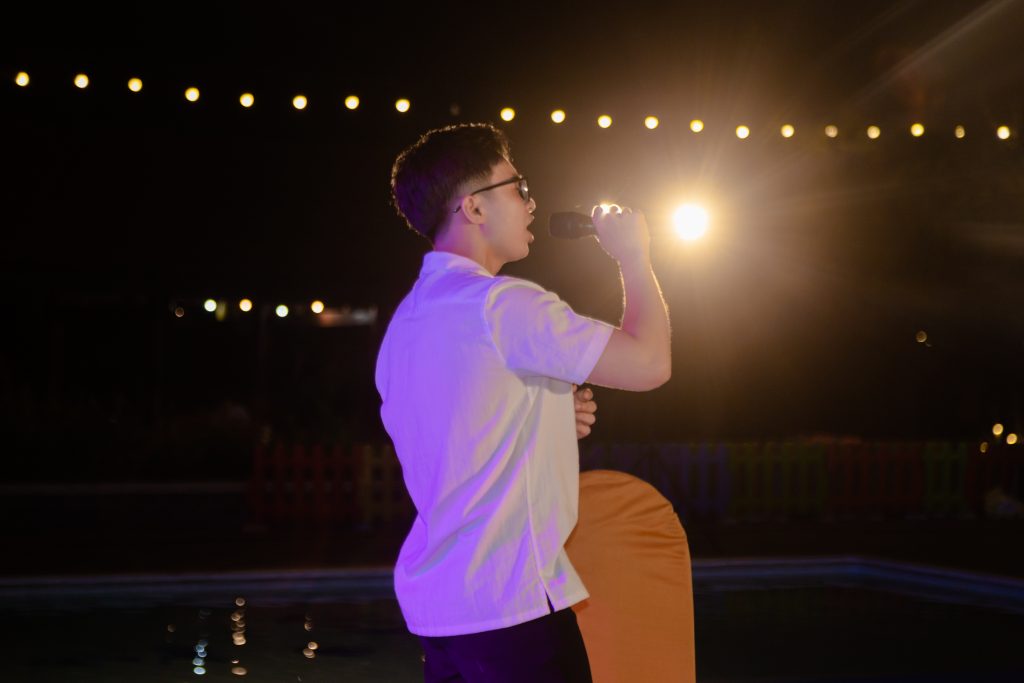 Pool Party continues to be a party of sounds, lights and "wine" (warning this content is not intended for children under 18). Being held for the first time, Pool Party certainly left indescribable emotions and unforgettable memories in the youth years of many Gen Z employees.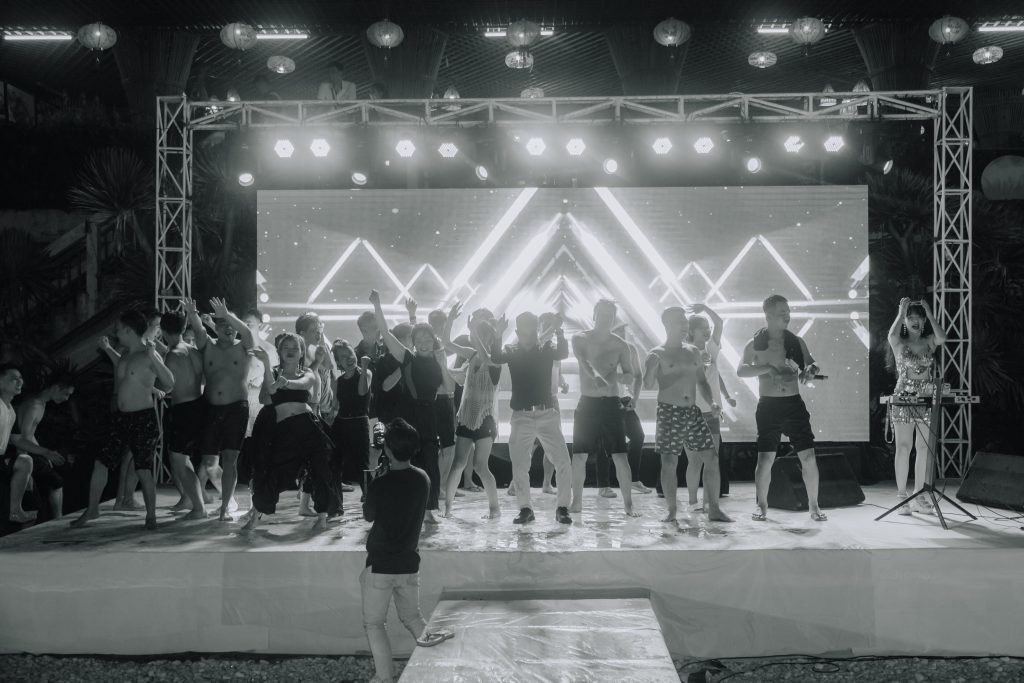 Time is infinite, but life is finite. How many times will each of us have 10 years in our life?
To many people, VietIS is not only a name, a company but also a youth, ambition and dream. No one knows where the world will go and how it will develop in the next 10 years. So the presence of everyone in that moment of Gala night on the beautiful Lang Co beach is the most valuable moment.
That Gala night we VietISers drank together, got drunk together, enjoyed together and burned with all our heart in every moment as a respectful word to our own youth for tirelessly dedicating to VietIS.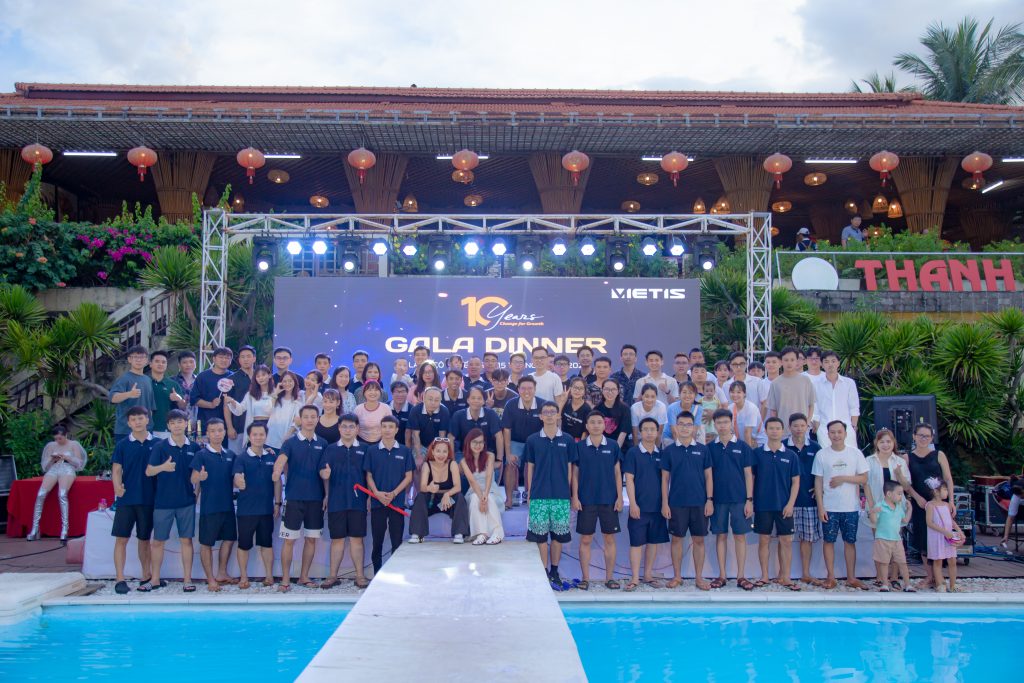 Let's enjoy great moments at VietIS' 10th Anniversary Gala Dinner: HERE