During the two years of complying with measures to prevent the Covid-19 pandemic, our team-building activities or big events had to be postponed, affecting the employee morale. Understanding that, VietIS has planned and organized a series of collective activities this year. The opening was a team-building activity organized by each of the Departments on two weekend days last April to connect colleagues. Beneficial activities such as hosting BBQ parties, playing board games, and singing karaoke cemented camaraderie, and this time was a good chance for members to experience and share their stories to understand each other more.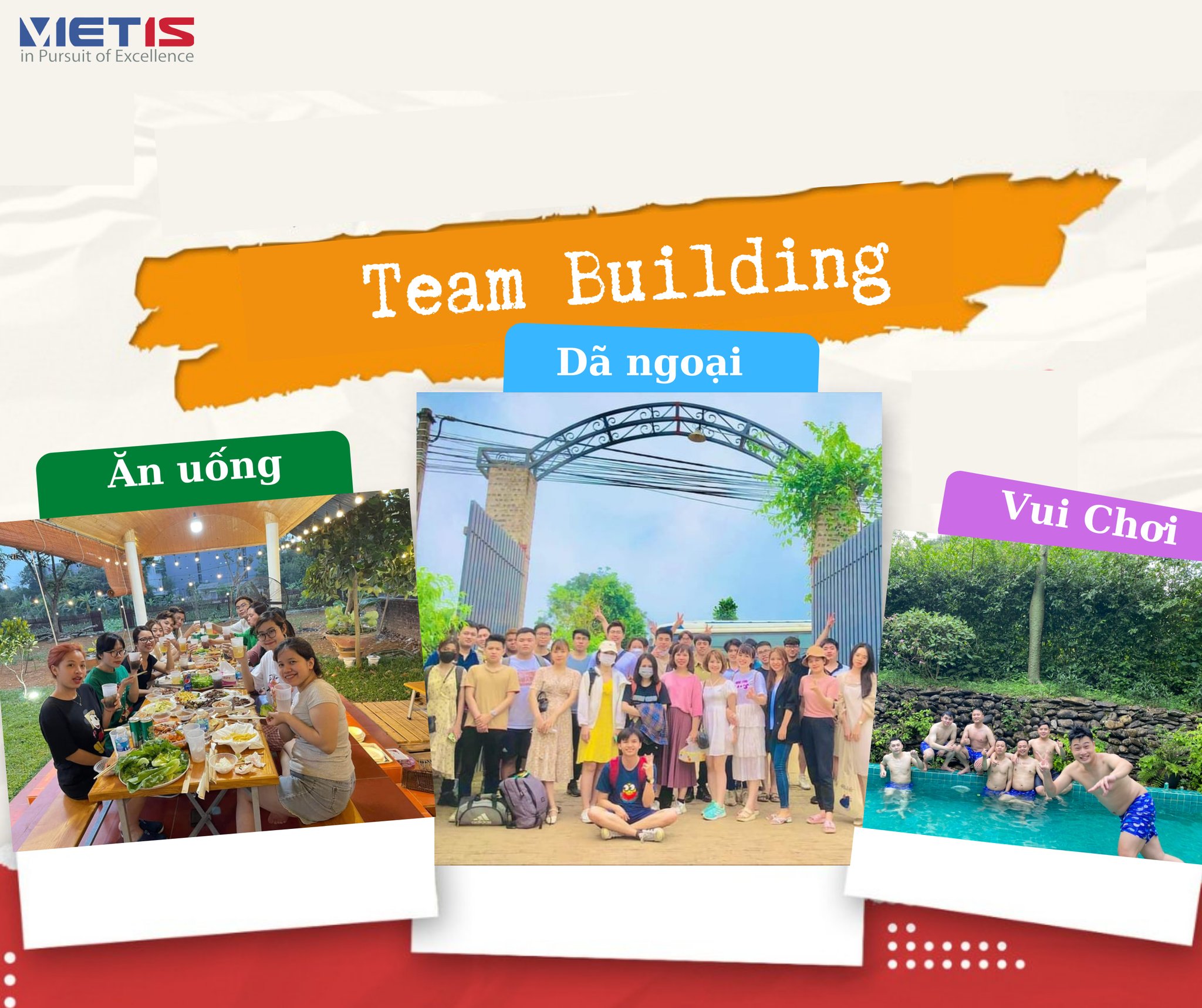 Following this series of activities, on May 14th, in the joyful atmosphere of celebrating the 9th anniversary of the Company's establishment, VietIS solemnly organized a party combined with team-building activities for all members at Xanh Villas Resort and Spa. It was a large-scale event with the participation of all the staff. The group activities and attractive games made members extremely excited and participated enthusiastically.
Everyone had the opportunity to relax and chat happily at the resort, helping them closer. There was a desire to win on their faces. However, they always understand that they are one big family, so whoever wins, that team deserves it.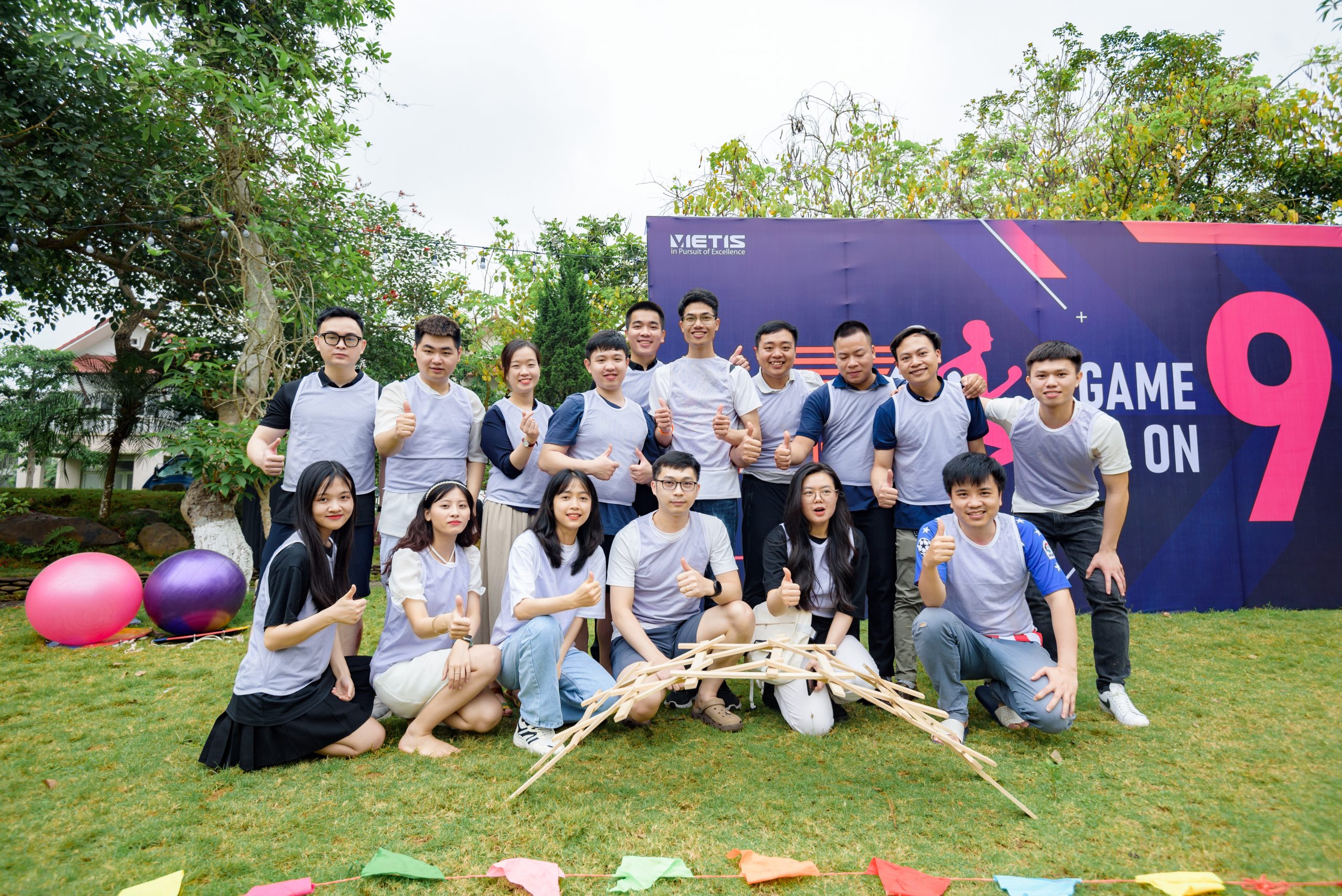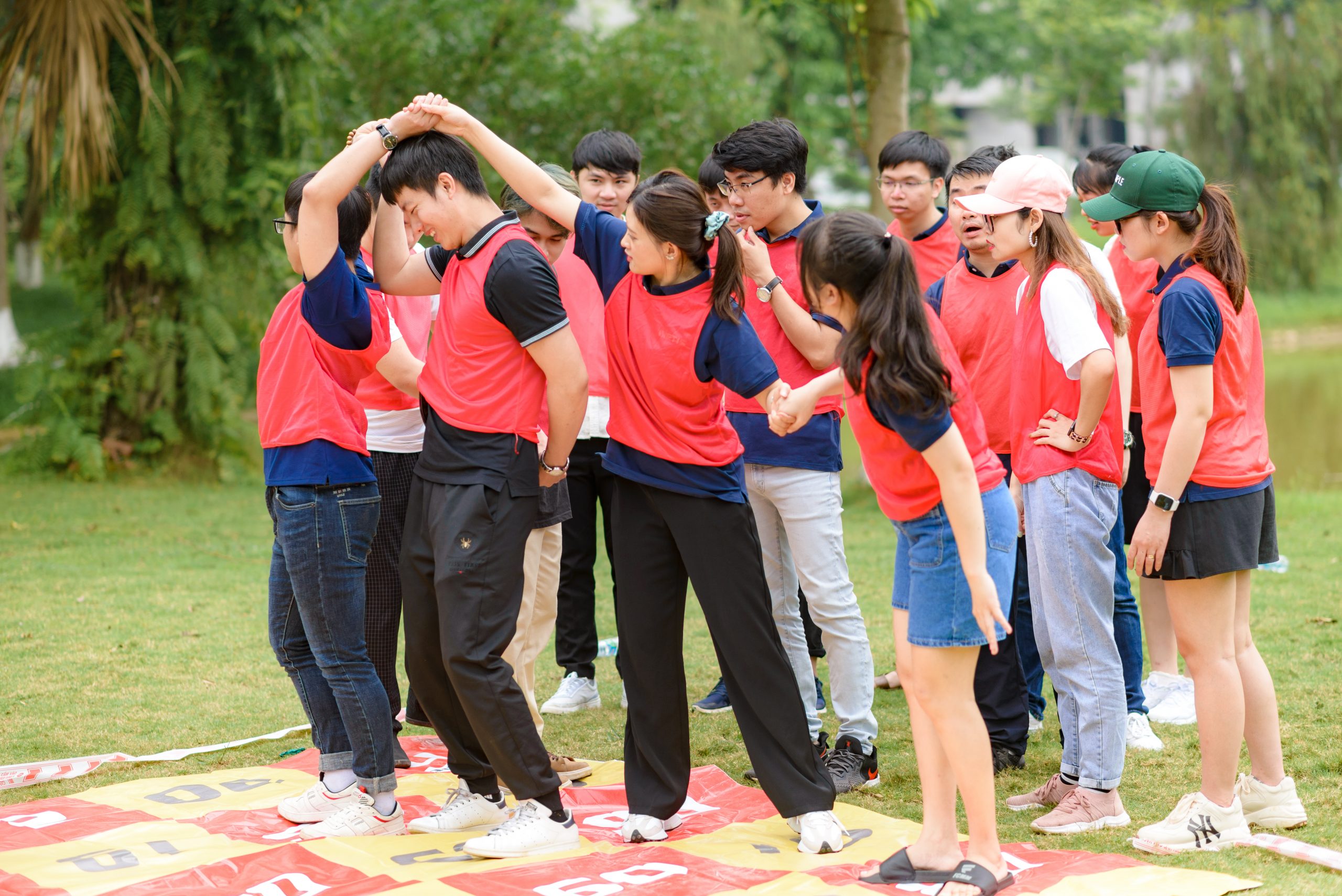 The games were built under the requirements to increase coordination and support each other but still prioritized the entertainment for the participants. All teams joined in enthusiastically and tried their best, from simple games like assembling wooden bridges and moving by numbers to games requiring many movements like moving the balls.
Through this event, it is clear that VietIS's "warriors" are very enthusiastic about everything, and they always try to overcome and succeed despite many challenges. The proof is that the challenges of the team-building program have been conquered and completed excellently by them.
The team-building activity was ended by a cozy party to celebrate VietIS's 9th birthday. Through 9 years from small business, VietIS has grown and expanded to become an enterprise with more than 300 staff and three branches in both Vietnam and Japan. Become a trustfully company in IT outsourcing and system development to Japan market.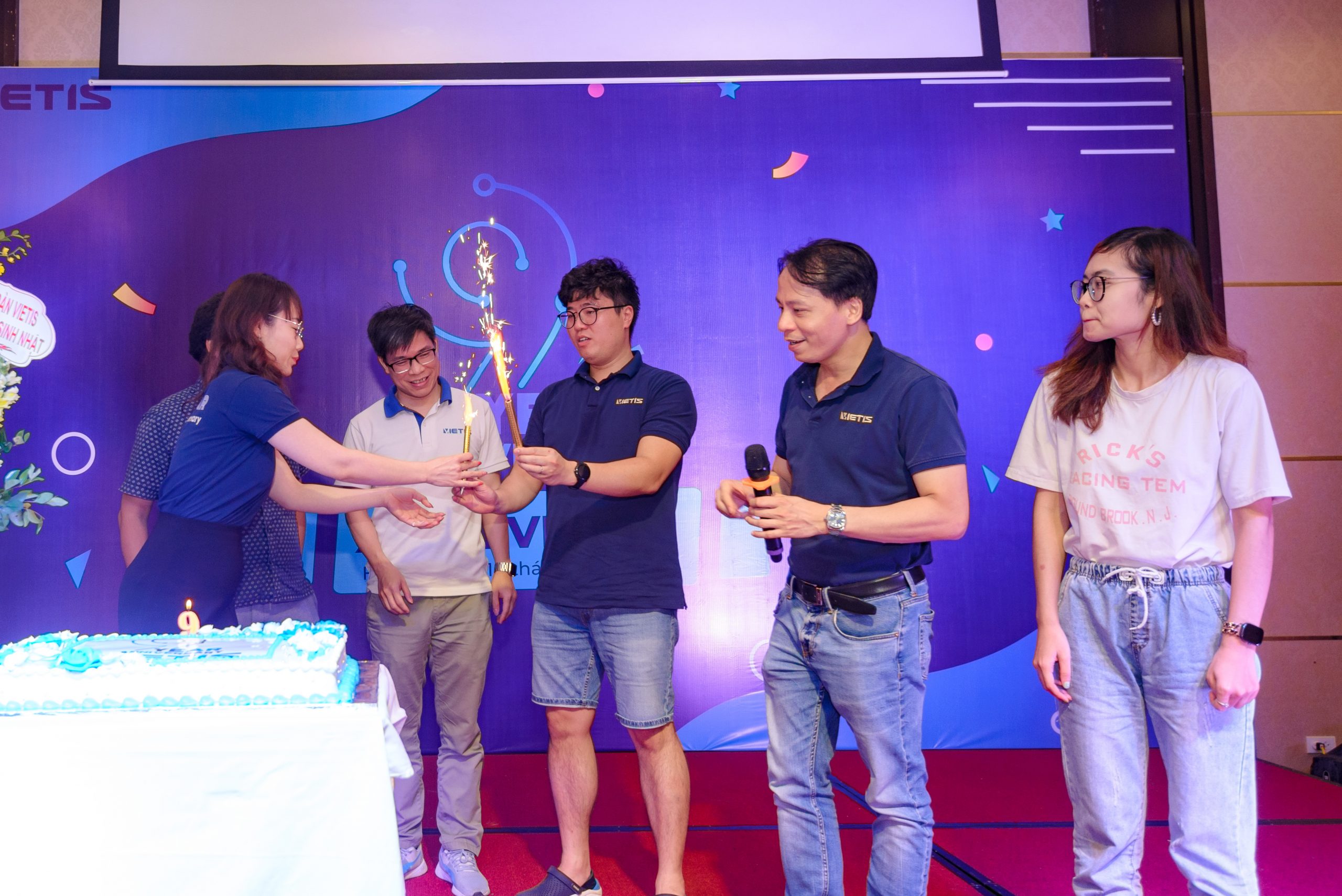 This success is contributed by the efforts of all members. Hopefully, under the leadership of the President Dang Dieu Linh and Vice-President, our Company will grow stronger and stronger.
By the way, we especially appreciated our customers that reaching out to support us a lot. We're so grateful you've chosen VietIS to go on this ride with you — thanks for giving us the chance to help you grow!