Nothing is better than understanding Japanese at VietIS. The company will sponsor your learning from starting the course until getting a certificate. The only thing you need to mind about is trying to learn. For example, Mr. Do Trong Tien (currently working onsite at a client location) is a shining example of passing JLPT N3 in December 2020.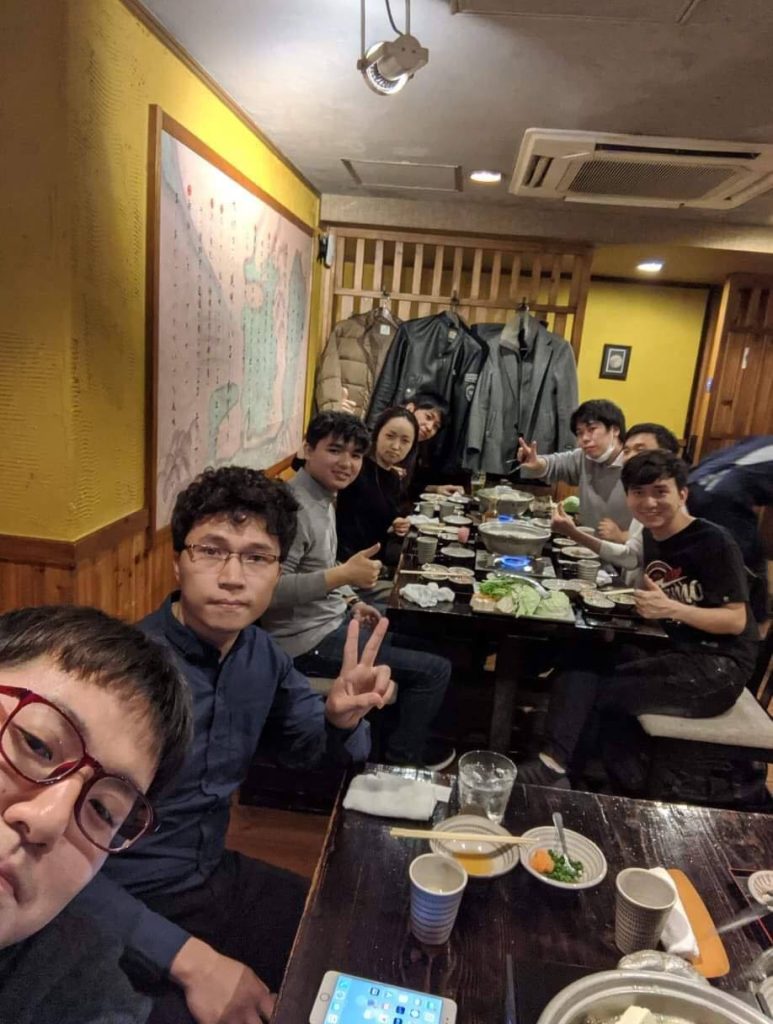 Mr. Tien registered with VietIS and then took a Japanese language course at Riki Center from July 21, 2020 to November 2, 2020. After finishing the course, he registered for the JLPT held in December 2020 and got the certificate. With this good result, he was sponsored with 100% both of the tuition fee and exam fee and immediately rewarded. Now he is going to attend N2 level- Japanese BrSE training program.
If you wonder who he is, you can see from the photo the one owning noodle hair and making a "say hi" hand signal. This photo was taken one year ago at the time Mr. Tien and his team took a trip to Japan responding to a Client's invitation.
Please keep in mind that VietIS's staff who have signed the labor contract with the company can register a Japanese course in which you can be sponsored 100% of tuition fee and exam fee as long as you get the certificate with more than 90 test scores and more than 80% of attendance rate. So try your best and VietIS will do the rest!