Though ElasticSearch is not a new definition to developers, not everyone can understand it clearly and specifically. To welcome the New Year, Mr. Tran Van Vu – Key Member from Business Unit 5 of Software Development Division – organized a seminar with content related to ElasticSearch. He has many years of experience in Web Programming.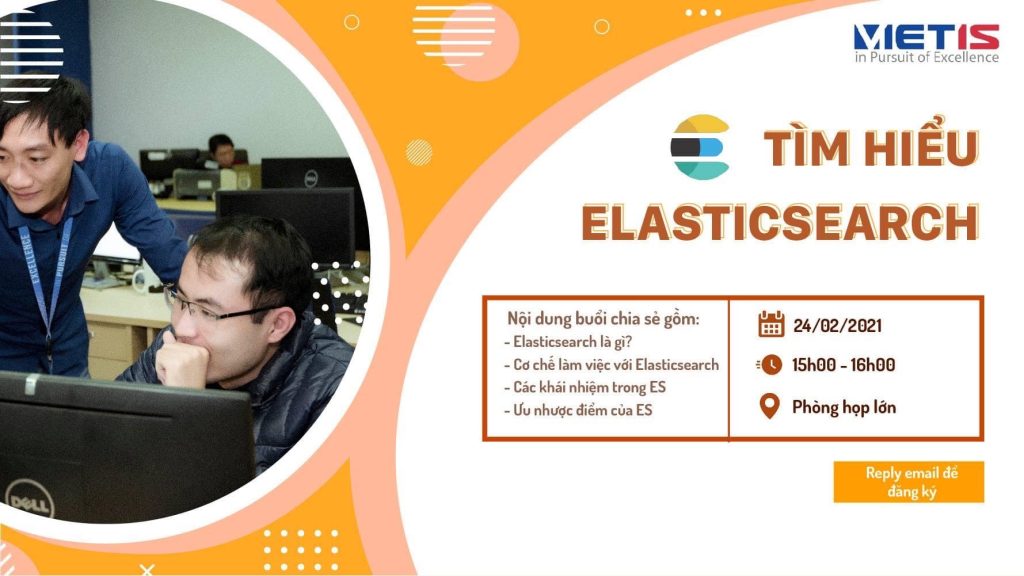 The seminar includes:
● What is ElasticSearch?
● How does ElasticSearch work?
● ElasticSearch concepts.
● ElasticSearch's advantages and disadvantages
● Demo version of the product
We hope that this event's success will become a sign of a year full of learning atmosphere at VietIS, and our next seminars will attract more and more attention.
If you have new knowledge to share, contact us!
If you want to share an interesting book, contact us!
Always listen and try to understand you!