August – The month of summer vacation and welcome party for new employees, VIS members also do not forget the task of learning and developing new skills.
Last August, VIETIS Solution organized an internal training to share how to exchange business cards and analyze legal entities of Japanese companies. The training program is carefully prepared and conducted by Speaker – Ms. Nguyen Thuy Linh from the Sales department.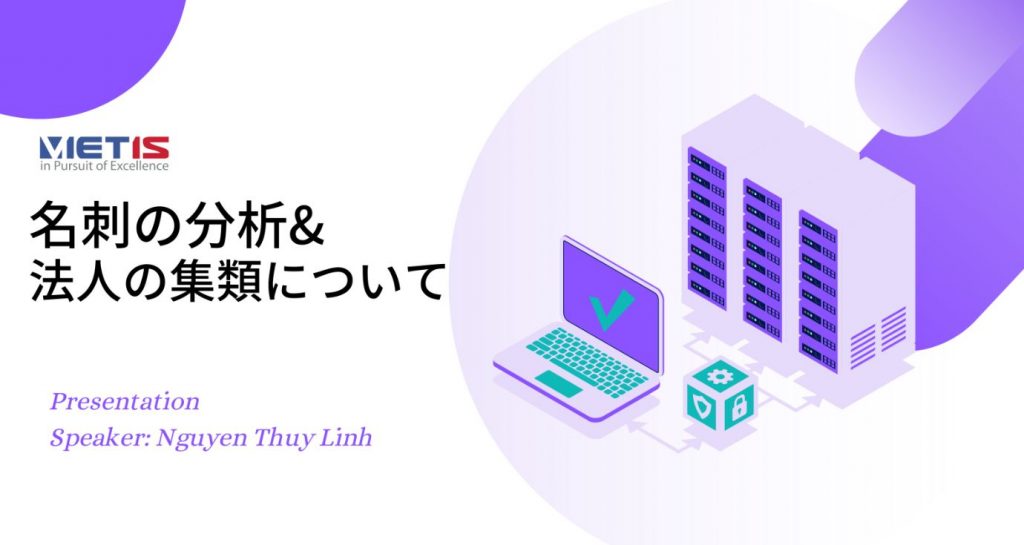 The content of the training program is divided into three parts:
Part 1: Analyzing name cards
Part 2: How to judge and deal with name cards
Part 3: Types of legal entities of Japanese companies
In addition to VIETIS Solution members in Japan, the training session also attracted a large number of employees at VIETIS Software in Vietnam. Taking this opportunity, the Vietnamese team and the Japanese team also have the opportunity to exchange and share more knowledge with each other.
At the end of the training course on business card analysis, VIS members learned many important and useful things. Here are some of the points that they may have learned from this training:
– Effective communication skills: VISers may have learned how to communicate professionally and respectfully when exchanging business cards with Japanese partners or customers.
– Information analysis: VISers may have learned to analyze information on business cards, such as name, job position, company, and contact information to better understand partners or customers.
– How to deal with name cards: VISers may have received instructions on how to react or respond when receiving business cards from others, including how to show respect and care.
– Knowledge of Japanese corporate legal entities: The training course may have introduced the types of legal entities of Japanese companies, helping VISers better understand the organizational and legal structure of partners or customers.
– Cultural and business combination: The training could have provided information on how to integrate Japanese culture and business style into work and transaction processes.
These skills and knowledge can help VISers strengthen their ability to work with Japanese partners and customers, while also demonstrating respect and professionalism in the international business environment.