With the intention of strengthening the provision of mobile application solutions to the Japanese market in the near future, on June 14, VietIS participated in the APPS JAPAN 2023 Exhibition with very careful and thorough preparation.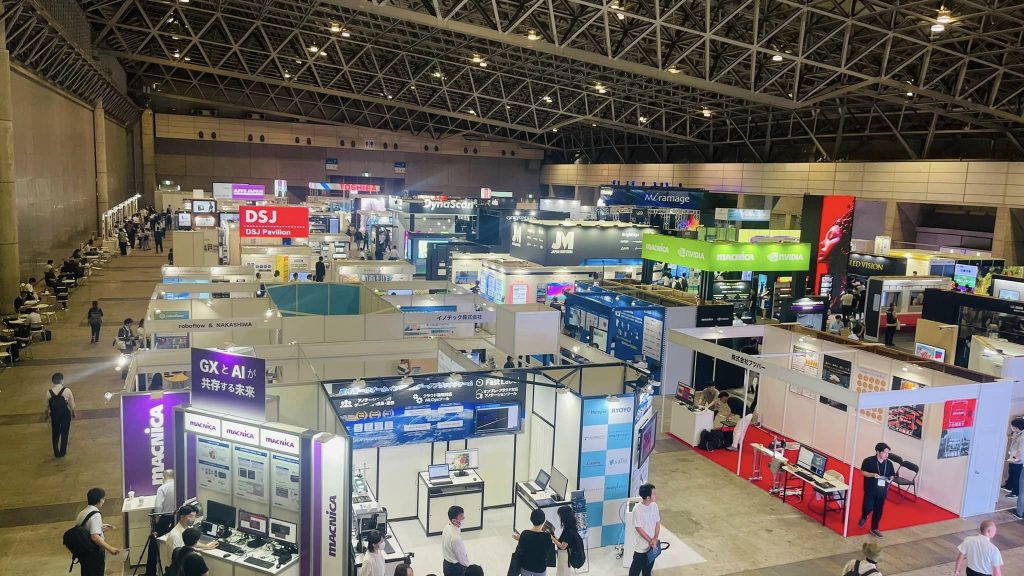 Participating in this year's Apps Japan Exhibition, VietIS has brought the product "AI Fitness Coach" – a mobile application that supports personal training.

If you want to exercise to improve your health and lose weight but are afraid of the following:
Don't have enough time to go to the fitness center
Paying too much to hire a personal trainer (PT) or to buy a personalized diet and exercise program
Spending too much time searching for information on the Internet and creating your own exercise program
Then don't hesitate to try using the VietIS product. With "AI Fitness Coach", the user only needs to enter status information, training purpose via voice, the application will give recommendations such as: reminding user to achieve the desired goal of sleep, calories consumed, diet or suggestions about food, exercise information. These recommendations and suggestions can be output as voice if necessary.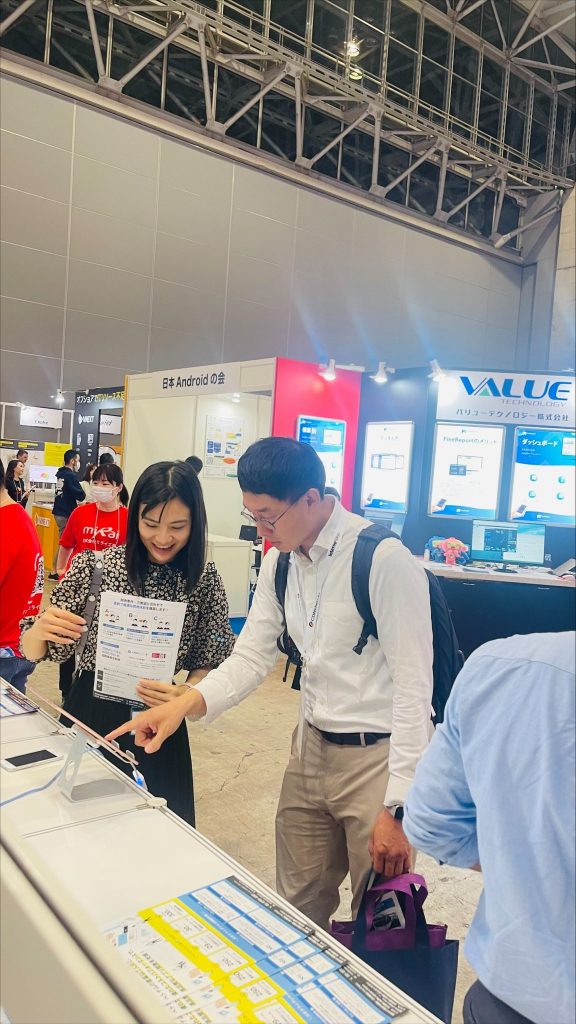 In terms of technology, "AI Fitness Coach" is built on the integration of 3 services: AWS Transcribe, OPENAI GPT-3.5, AWS Polly.
"AI Fitness Coach" was born based on the inspiration of the "Chat GPT" technology wave and the development of virtual assistants.
Development of AI technology
VietIS technical expert team realize that the current perfection of AI technologies in the field of NLP is relatively sufficient to conduct actual conversations. On the other hand, these technologies have now been completed in the form of integrated products (providing APIs) from major vendors such as: Azure, OpenAI, etc.
"AI Fitness Coach" will use 3 main technology groups including: Speech-to-text, AI Conversation, Text-to-speech.
The development of virtual assistants
With smartphones and computers becoming ubiquitous technology devices and being owned by almost all individuals, the range of applications that support users running on these platforms has also increased.
The development of virtual assistants is increasingly popular and intelligent with leading groups such as: Alexa (Google), and Siri (Apple).
In addition, the profound idea for the intended use of the App comes from the recent level of concern for people's health.
Along with the development of society, people increasingly focus on improving health, especially the reference to information on the Internet. However, this information is often diverse, not aggregated and takes a relatively long time to learn.
Sport is a form of improving human health through exercise. Participants in these activities always need exercise advice based on current fitness, weather conditions (in relation to the type of exercise), or scheduled workouts. Usually, these types of consultations will be quite expensive. Being able to simplify into mobile applications will satisfy a large number of general users.
With the keyword "Chat API" in the product and the socio-economic significance of the "AI Fitness Coach" solution, the VietIS Solution's booth has attracted many customers to visit and receive many positive reviews from users. Currently, the product is still in the development and demo stage, so VietIS still has many adjustments to make. However, through this product, VietIS hopes that customers will have a closer and realistic view of the people and products that VietIS currently has.
VietIS Solution's booth will be open until June 16, 2023. We hope you, partners and friends of VietIS will come to visit and exchange information!!!