Our Mission
What We Guarantee for Successful Businesses
Leverage technology to enhance the value of the business and provide clients with the best services.

VIETIS provides a new creative platform to increase people's creativity and productivity and support developers and companies in the next generation of technology. We aim to adopt the latest technology and innovative businesses with our own strengths, create new values, and define ourselves as a globally reliable partner.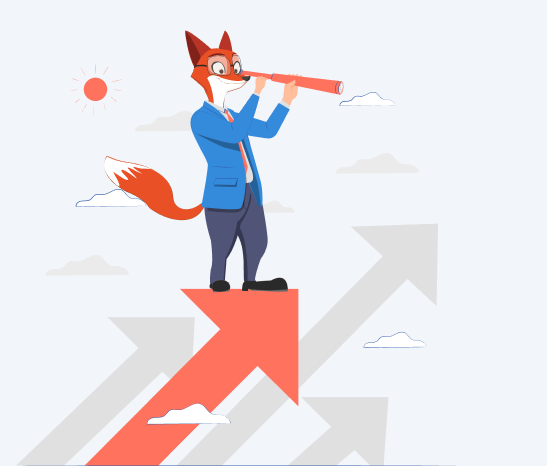 Our Vision
Become leading and trusted Digital Technology agency in APAC.
Pursue continuous process improvement with the best technology and business flow.
Achieve the highest score in the employee satisfaction index(ESI) in IT services field.
Company overview
VietIS Corporation
Year of incorporation
2009
Representative
Dang Dieu Linh
Contact Info
5F&3F, 3A Building, 82 Lane, Duy Tan Street, Cau Giay District, Hanoi, Vietnam
VietIS Solution
Year of incorporation
2018
Representative
Nguyen Truong Giang Watanabe Kazuhisa
Contact Info
Nihonbashi TEC Building 7F, 3-3-10 Nihonbashi, Ningyocho, Chuo-ku, Tokyo 103-0013, Japan
Fukuoka Office: #202 Kazutoyo Building, 2-22-8 Chiyo, Hakata-ku, Fukuoka 812-0044, Japan
Us office
Contact Info
16420 38TH Ave SEBothell, WA, 98012-5408
Viet FinTech
Representative
Dang Dieu Linh
The Fox – The Mascot Of VietIS
In Japanese Culture, the Fox is believed to be the messenger of the Inari God, the protector of rice cultivation. The fox is so flexible and intelligent that it can distinguish good and bad people based on their daily behaviors. Moreover, this sacred animal can wholeheartedly help people to fulfill their dreams with its magic and bring good luck to them

We chose the Fox as the Mascot of our company because VietIS and the Fox share the same characteristics. They are flexibility, devotion, and bringing good luck to the people they serve.

Flexibility: We are flexible not only in the delivery process but also in ensuring our contracts can meet our customer's requirements. Moreover, different resources will be allocated and utilized to meet the specific demands of our customers.

Devotion: Our team always tries their best to complete the projects on time and on budget by using the most advanced technology available. Our skilled engineers are required to constantly update their knowledge and improve their technical skills to ensure the best outcomes.

Good luck charm: Our services have aided many organizations in digitally transformation for their business. It is estimated that 70% of customers using VietIS products and services have witnessed rapid growth in their businesses. We attribute this to the luck of our Inari fox.
ISO 27001 Certification System
This is a system to certify businesses that have established an information security management system (ISMS) that meets the requirements of ISO27001, appropriately implement control measures for information security, and properly manage risks. Businesses certified by a certification body are permitted to use "ISO27001".
CMMI Level 3 Certificate
Based on the CMMI (the system development organization's process improvement model and evaluation methodology), the entire organization worked to improve the software development process and reached Level 3 in February 2019.