As part of the capacity building program for the backup staff to prepare for new projects, in February and March, VietIS' Human Resources Department will organize a training course on Blockchain.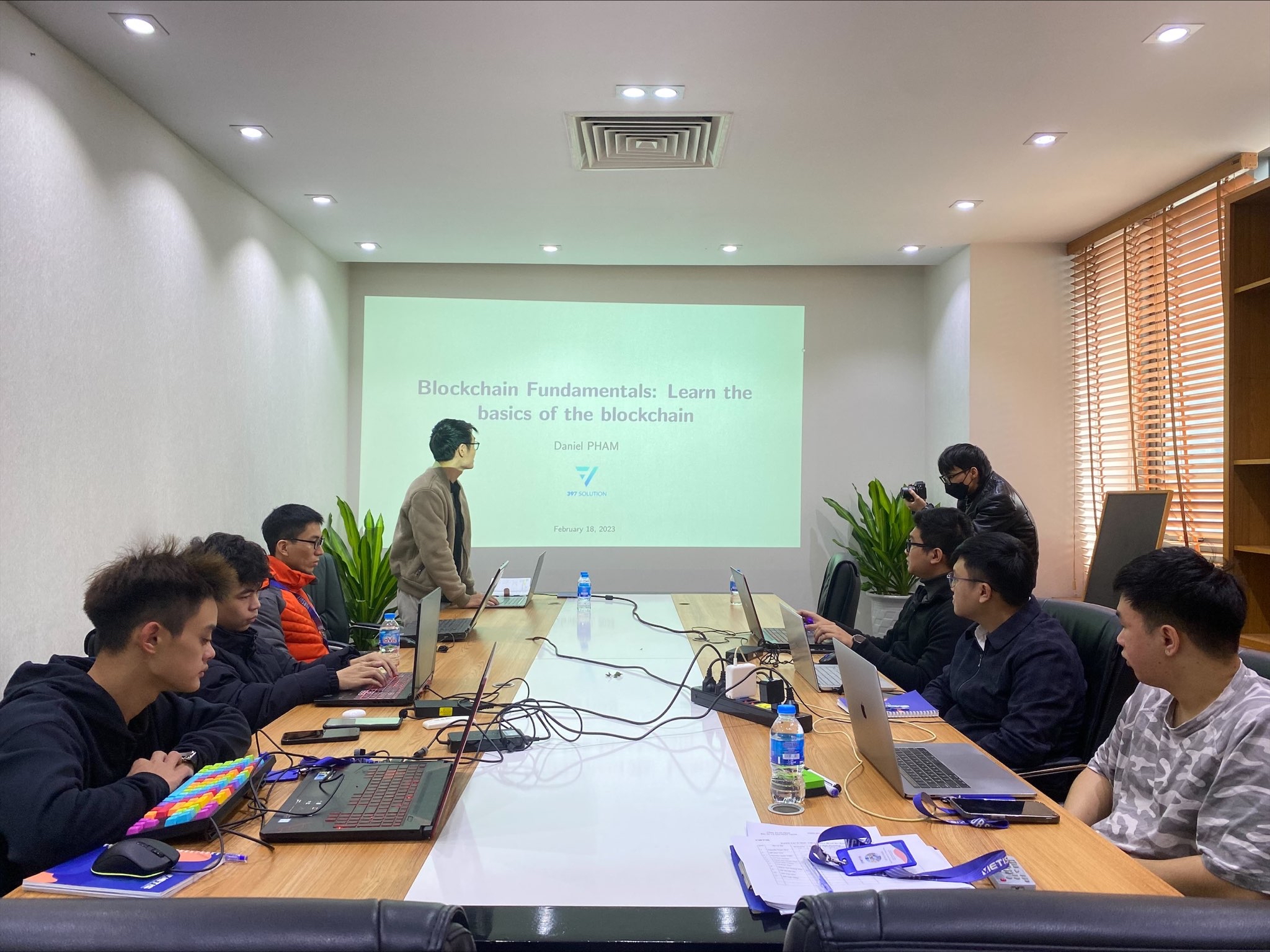 The course is divided into 7 main modules, of which the last module focuses on doing the final project. The contents of the 7 modules are as follows:
Module 1: Blockchain Fundamentals
Module 2: Blockchain Architecture
Module 3: Ethereum Architecture
Module 4: Smart Contract and Dapp on Ethereum
Module 5: Blockchain in advance
Module 6: Smart Contract in advance
Module 7: Company Bootcamp
Training course duration is expected to last 6~7 weeks, starting from February 13, 2023. The form of learning will be a combination of self-study or self-research of documents sent by the training department and workshops held directly. Workshops are scheduled to be held every Saturday morning to summarize knowledge and make small case-studies to practice what has been learned.

With this training course, VietIS wants the staff in the company to constantly improve themselves, always actively learn and find out more about the trending technologies of the era as well as practical technologies that can be applied to work in the future.