Halloween is a traditional and special festival in the West. It usually takes place every year on October 31. This festival originated from the Celtic people, living in the lands that are now Ireland, England and Northern France. According to the religious beliefs of the Celts, they believe that on the eve of the new year, the boundary between the yin and yang worlds is very blurred, making it possible for the dead to return to the earthly world. That's why they lit fires and dressed up in many strange shapes to ward off evil spirits and welcome back their lost relatives.
In order to create a bonding playground for staff, every year VietIS has special activities during this holiday. This year, on Halloween, VietIS office was decorated with the concept of a tragedy. The creepy, horror atmosphere has enveloped the entire office, causing employees to try to finish their work early so as not to leave the office too late or work overtime.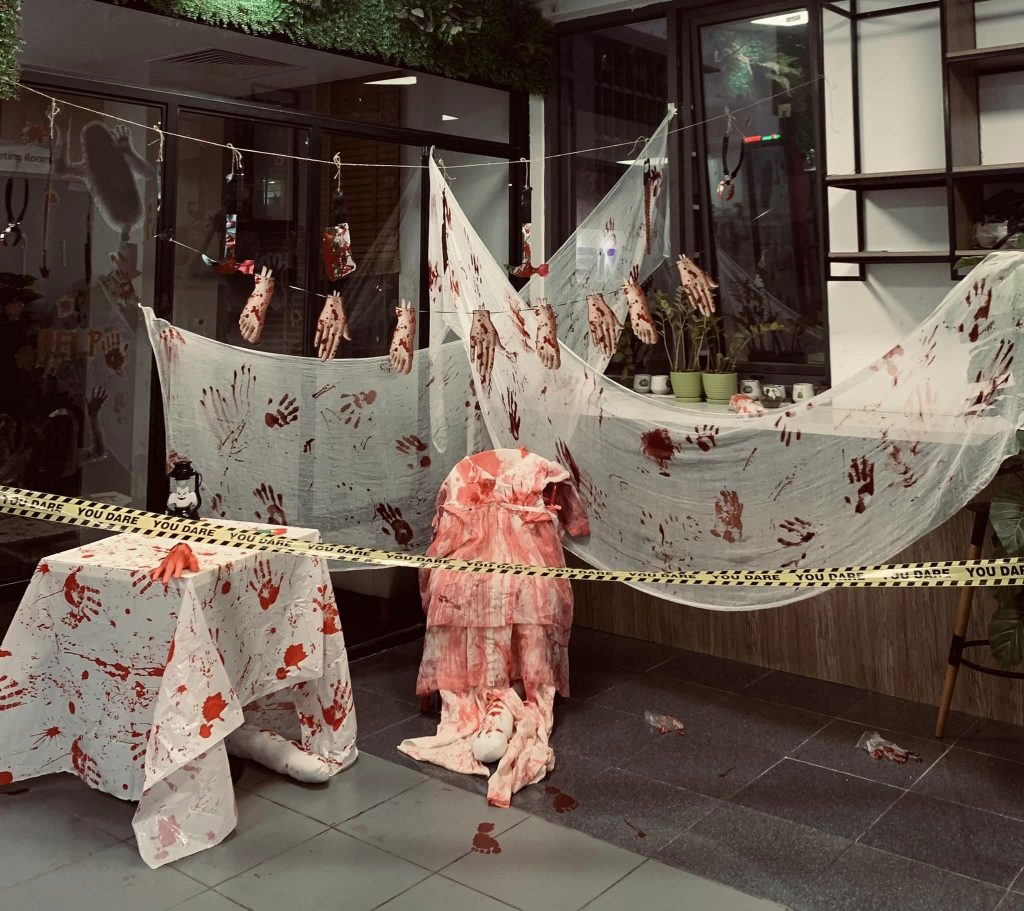 Besides office decoration, VietIS also organized the event "Scary Night" – an evening for masquerades, performances and playing traditional games with typical features of Halloween.
Photo of staff in costume at the festival.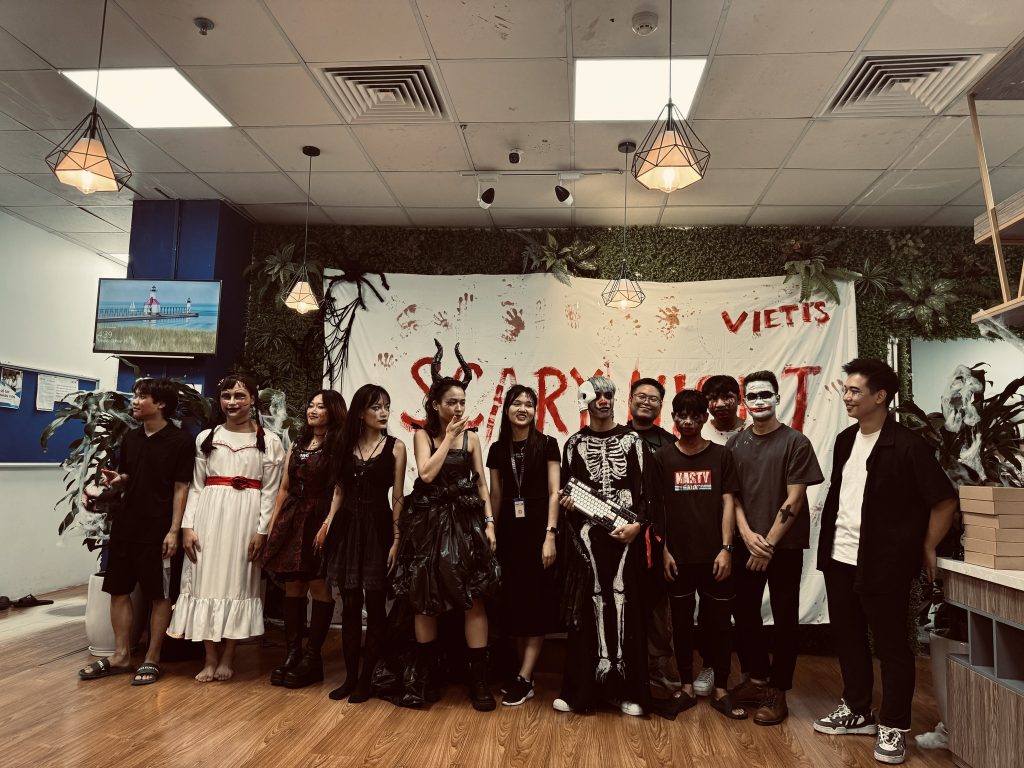 Photo of everyone playing the Halloween cake decorating game together.
And then, everyone participated in the contest to summon the souls of mummies with the game "The Mummy return". Accordingly, each team has one person wrapped in white bandages, pretending to be a mummy. The remaining members used available colors to draw decorations on the mummy.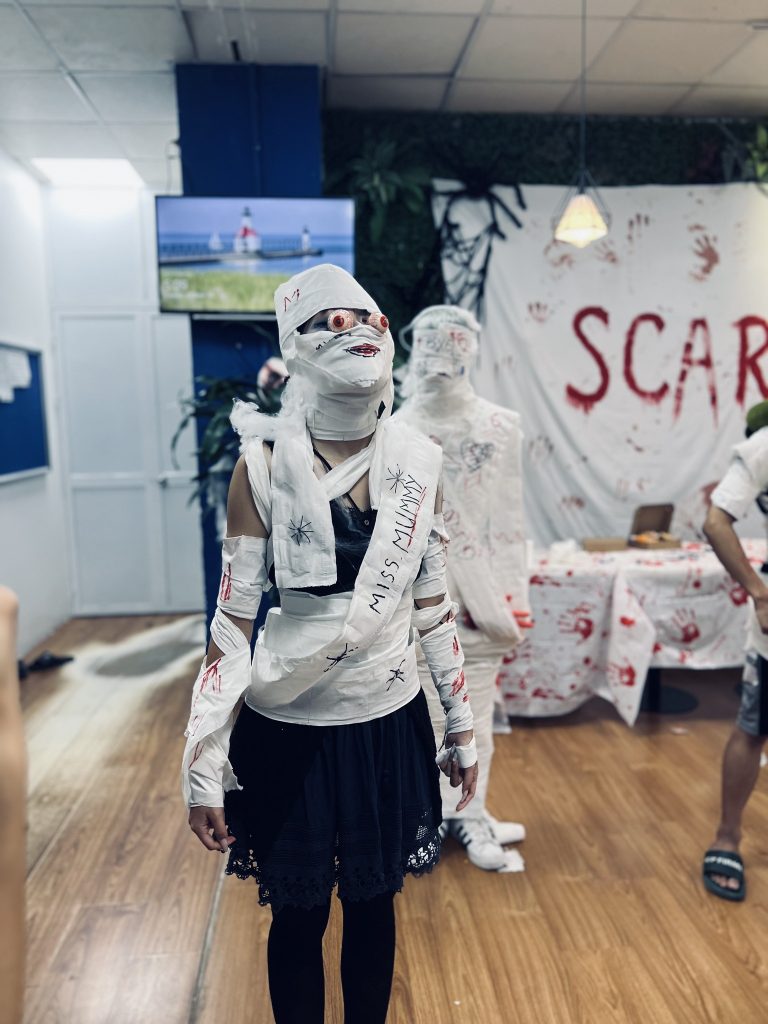 Below are some other images of the "Scary Night" event.