Returning to Hanoi capital after a long family reunion vacation during the Lunar New Year, on the morning of January 27, 2023, in the cold of 15 degrees Celsius, the streets of Hanoi were still quite few people. Perhaps because this year the first day of work after the holiday falls on a Friday, many people have chosen to extend the holiday to the end of the weekend.
However, on the 5th floor of the 3A Building, from 9am, there was a bustling sound of opening champagne bottles and joyful clapping on New Year's Day. Every year, on the first day of work, VietIS staff gather together to warm up and spark a new year full of energy, excitement and strength.
The tea break party was as bustling as a festival, full of laughter and talk after a week of not seeing each other. Everyone shook hands and excitedly told each other Tet stories.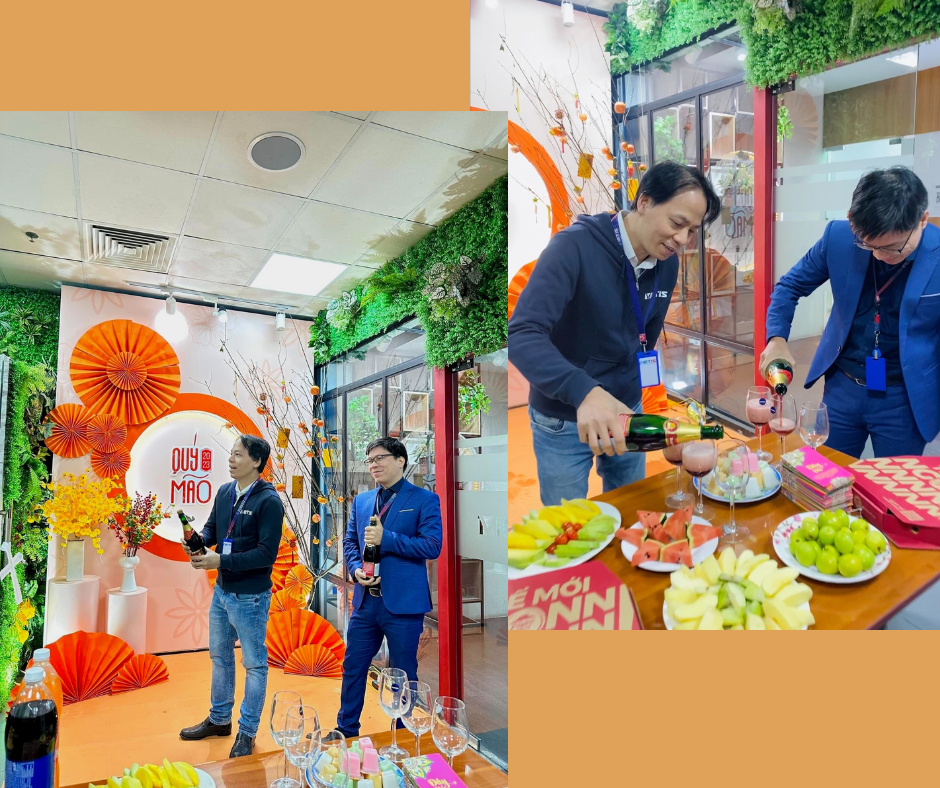 Let's raise a glass of wine to celebrate the new year
On behalf of the Board of Directors, President Dang Dieu Linh sent New Year greetings to all staff of the company, wishing everyone a year of good health, luck and success in all aspects.
After the New Year's greetings ended, the most awaited part of every spring opening has begun. This is when President Dang Dieu Linh, who is also the diamond sponsor, gave lucky money to everyone – making everyone even more excited and enthusiastic. These are red envelopes with enough meaning for a perfect new year.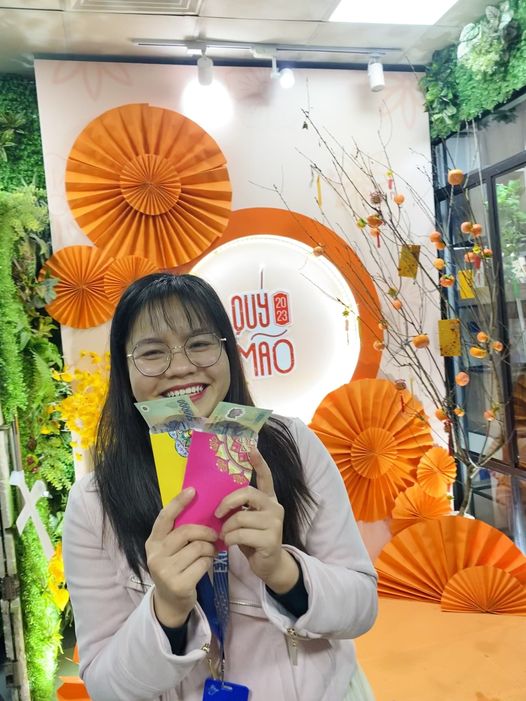 Ms. Huyen received 2 red envelopes, each worth 500,000 VND 

This is the face of the girl with the golden hand who won the 2 highest value lucky money.
After that, the spring party ended. Everyone also immediately started working, striving towards completing the tasks and plans in 2023 right from the first months and first quarters of the new year.
Once again, we would like to wish you all a happy new year with good health, smooth work, career advancement and great success!