VIETIS Corporation exhibited at "Japan IT Week Spring 2018" held in Tokyo from May 9th to 11th, along with 31 Vietnamese companies. This is an opportunity for Vietnamese software companies, including VIETIS Corporation, to introduce and bring Vietnamese technology products to the world.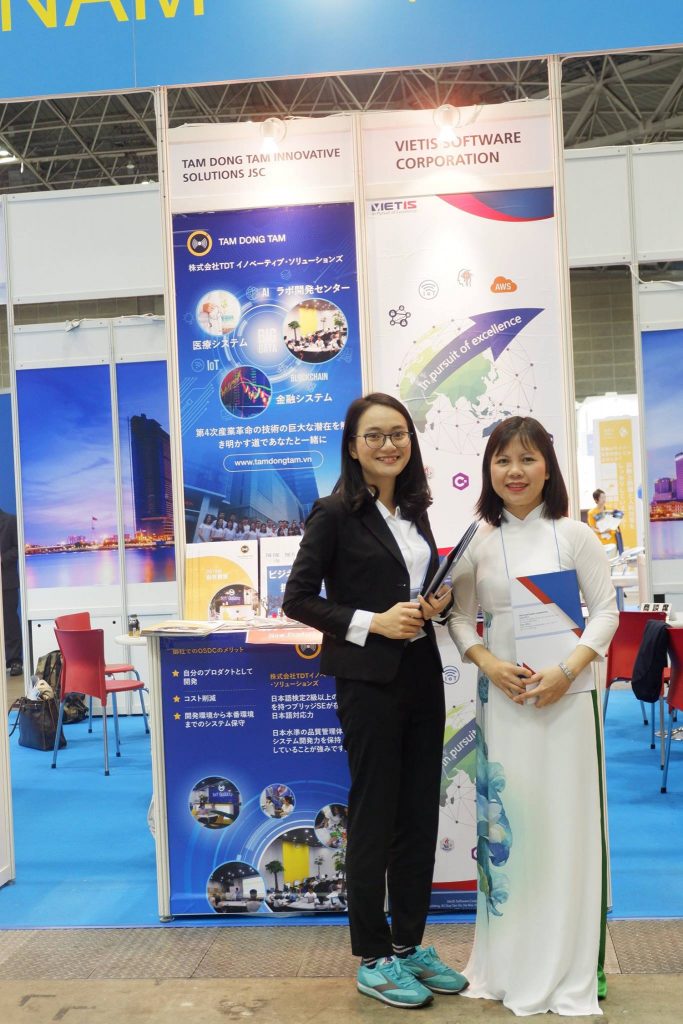 According to Japan's Ministry of Economy, Trade and Industry (MET), by 2030, Japan will lack approximately 600,000 IT engineers for new technologies such as AI, Big Data and Internet of Things (IoT). It is an excellent opportunity for Vietnamese software companies, including VIETIS Corporation to promote cooperation and development in the Japanese market with its abundant human resources and quality improvement.
This year's IT Expo includes more than 1700 exhibitors, including 14 software exhibitors in software and application development, big data development, embedded systems, data storage, information security, web & digital marketing field.
During the three days of the exhibition, VIETIS Corporation advised and introduced visitors to the exhibition booth about products and services, core competencies and values ​​that can be brought to customers with the message "your wishes, our mission". VIETIS Corporation continues to seek with no limit to positions of PHP, Java, Android, BrSE with an attractive annual income of ¥450,000 to meet the growing demands of the Japanese market. For further information, please contact VIETIS Corporation at recruit@vietis.com.vn, or send us a message at any time.