This March, VietIS officially launched and put into use the internal Wiki page. This is the next "child" that VIETIS self-developed to satisfy employees' desires for a place to store documents and also to improve each person's know-how and skills.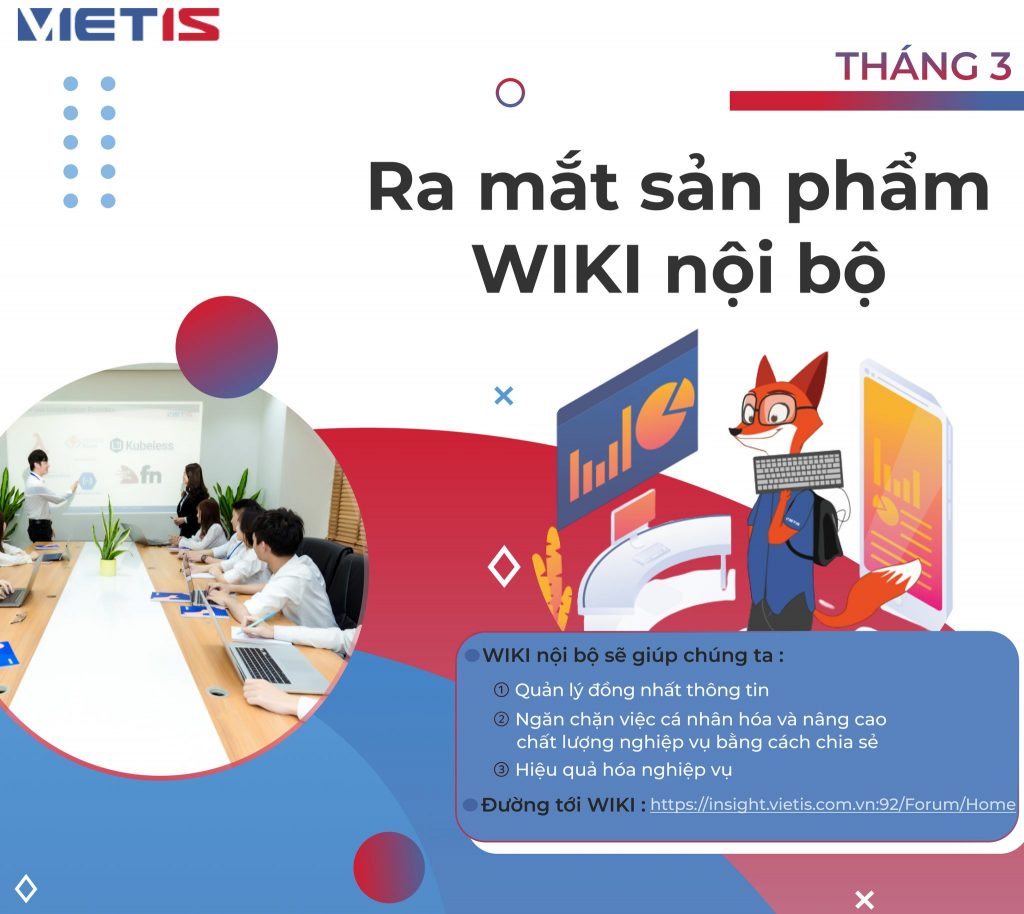 Wiki, as the name implies, is an internal Wikipedia page of the company, where VIETIS employees can write, collect, edit, search and view different information and knowledge.
So what information can VIETIS-ers find from Wiki?
Articles about knowledge and experience in programming
Lessons from practical projects
Suggestions for improvement ideas
Documentation of working process in projects
Answers to questions and complaints about work, life, compensation
Support for technical problems occurring in projects
etc
Wiki is expected to be a place where VietISers can find any information to support their work, solve arising problems and improve their capacity and skills from knowledge and practical lessons. Therefore, in order for the Wiki to exist in the true sense that the wiki was created and born, it will need the great contribution of all employees.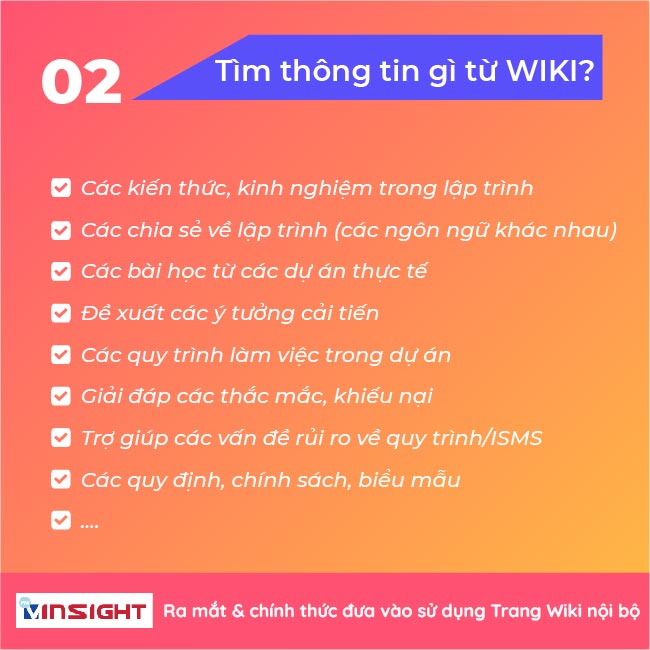 Who are the contributors to the Wiki?
Exactly, the contributors are none other than VIETISers. Similar to the working mechanism of other Wikis, readers will also have the right to create new content on the Wiki page. Therefore, no matter who you are, what department you are working in, and what position is, you are entitled to contribute content to VietIS's internal Wiki page. Wiki is a place where VIETISer can take advantage to learn the knowledge of others, and also a place where VIETISer can build and create content to share his own lessons and experiences with others.
How will Wiki be operated?
To encourage the sharing of knowledge and experience in projects, the Company will add an additional step in the project closing procedure. When closing the project, the PM will need to post the lessons and experiences of the project on the Wiki page. In addition, the internal seminar documents of the project team, the production department will be posted on the Wiki page before the Seminar and the notification email will show the link to the document on the Wiki.
For items related to help with technical issues, improvement ideas, answering questions/complaints, and so on, employees are free to express their opinions. The comments will then be classified by the content moderator and sent to the relevant departments for processing.
The members who actively post will receive special rewards through the program "encourage using Wiki" and will add extra points to the checkpoint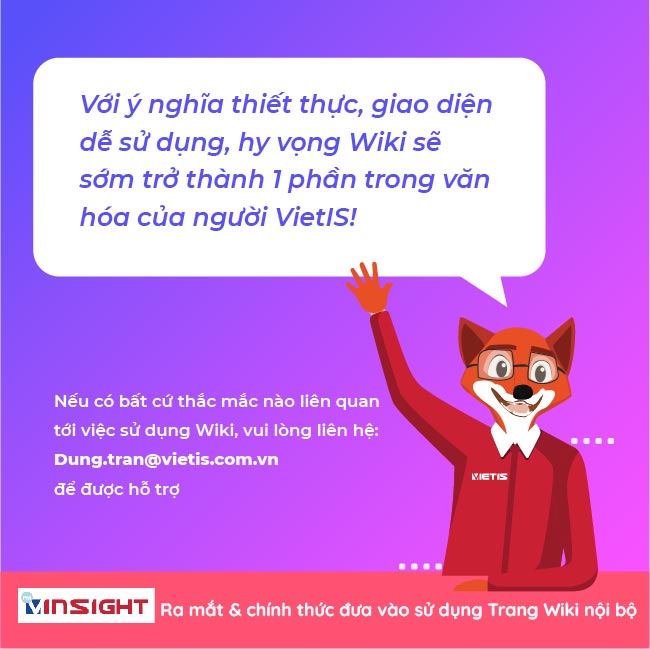 With practical meaning, easy-to-use interface, hopefully Wiki will soon become a part of the culture of VietIS employees. Wiki will not only help to share knowledge, but will also be a place where people exchange ideas and interact more strongly with each other in the future.