Humid weather is a typical weather phenomenon of the northeastern provinces of Vietnam, occurring when the air humidity reaches over 90%. At this time, around the house, there will be signs of humid weather such as dew on the surface of walls, floors, furniture, etc. The cause is very high humidity in the air, causing water to condense and stagnate on any surface it can adhere to. Therefore, the humid weather greatly affects the daily activities and health of people.
HOWEVER, the April humid weather couldn't stop the VIETIS girls from organizing a special party for VietIS men.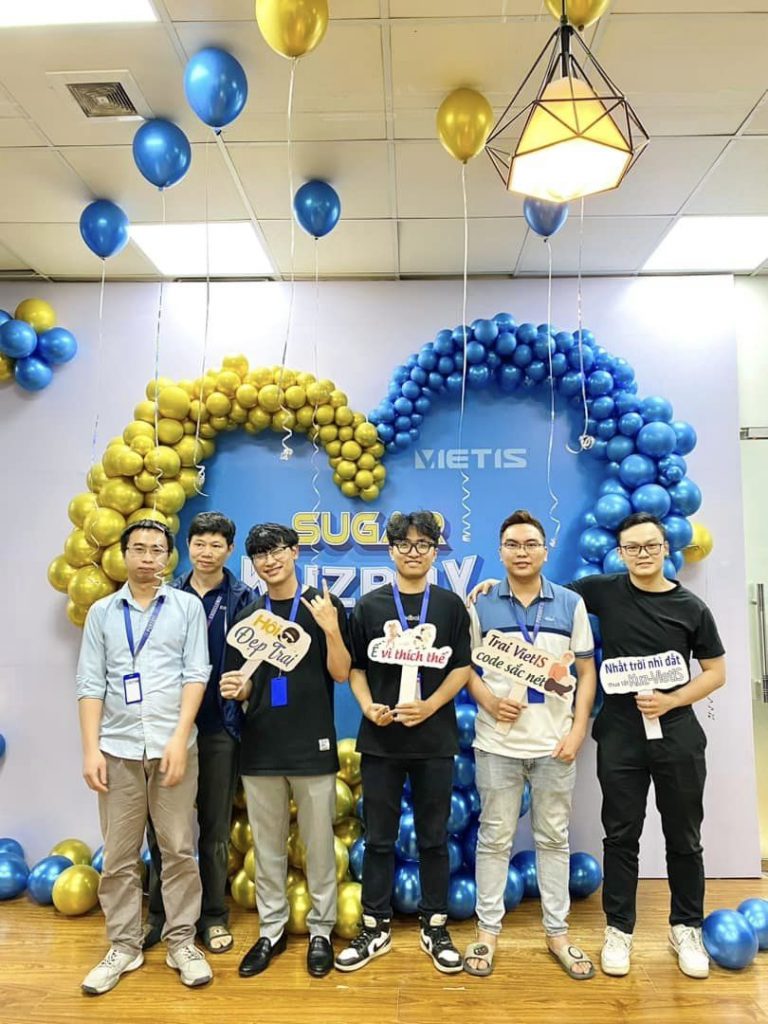 At VietIS, men are a large force that accounts for ⅔ of the "company population" and contributes a large amount of "GDP" to the whole VietIS. In a year, women have many occasions to be honored such as March 8, 20-October, etc, but VietIS men have not had a rightful day to be honored. For that reason, every year, VietIS girls tell each other to prepare a special day and many unexpected joys for men.
This year's party is the same…
The girls prepared to come to the company early, to wait for the men and give Kuzday-style gifts which were carefully wrapped with boxes, bows. We guarantee that you will not be able to buy such gifts wherever you go.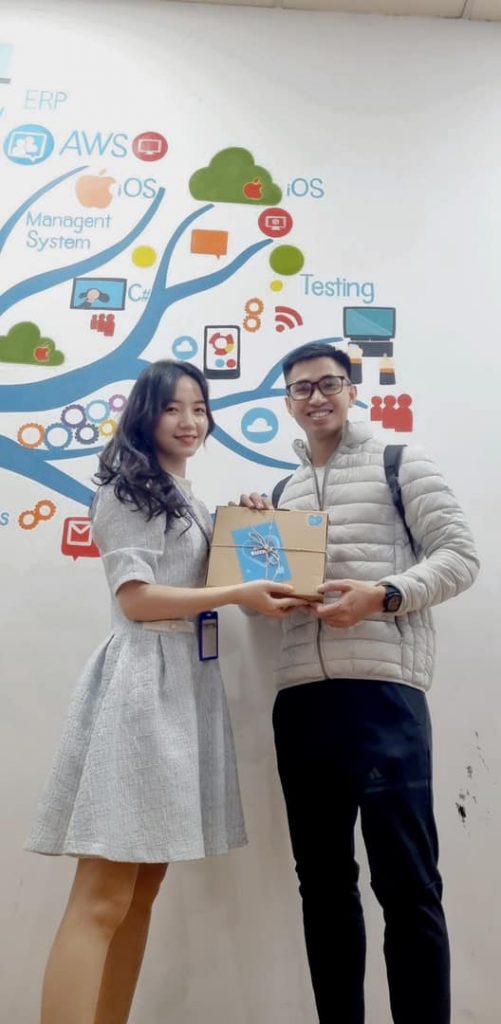 Followed by carefully prepared musical performances, elaborately staged by the girls themselves. The trio performance "Like – Love – See love" must have fluttered many hearts. After that, the song "In the summer" was performed in an acoustic style combined with the mini lottery game. Thanks to this program, we have discovered many attractive voices and hidden talents.
Mini games were also a memorable part for men. The mini games began with the game "Squat challenge with Mrs. Phuong" – thanks to that, we have known that the men at the company also work hard at sports and gym. The message the girls sent through this mini game was that, no matter how busy you are with work, don't forget to take the time to exercise.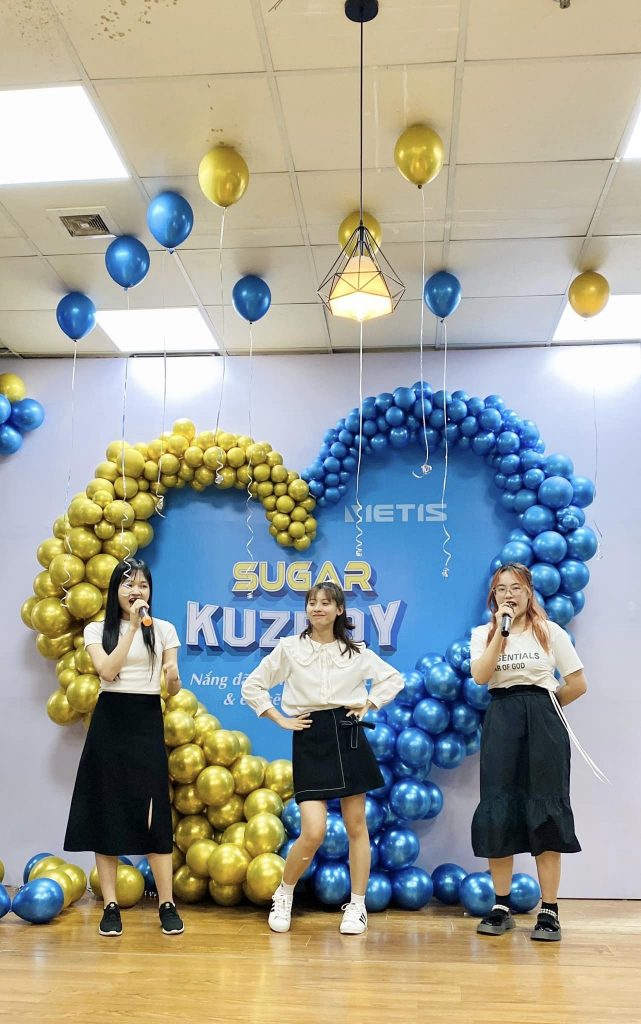 After training the body muscles, we continued to the "mouth" muscles. Ms. Phung Sen's reading game is called the ultimate challenge for the brothers. There is nothing like the richness of Vietnamese. After playing, we are not sure if Vietnamese is our mother tongue or not? Even the content of Vietnamese people talking to each other that we can't understand what the meaning is 🙂
The celebration of the happy day for the Kuzboys has also been completed, and the organizers would like to thank all the ladies in the company, especially the Quality Department, for creating a memorable day.
Thank you guys for "enjoying" that "moment"!